SHs Sleepover 2007 Route Check
From www.evillabs.net
Introduction
Route Check for Proposed Route #2.1
Route check performed October 6, 2007. No major construction or traffic delays. Weather was sunny, 84F.
Participants
| Rider | Vehicle |
| --- | --- |
| Jason McMullan | 1978 Honda PA-II "Hobbit" |
Timing
Time
Origin
Destination
Comments
1 hour
61C Cafe
Trax Farms
A major hill immediately before Trax, but should not be a problem for a pack of mopeds.
1 hour
Trax Farms
Grandview Ave.
Boggs Ave, coming up Mt. Washington, is steep, but almost no traffic.
45 min
Grandview Ave
Double-Wide Cafe
P.J. McArdle requires great brakes.
Liberty Ave construction required a minor detour, but nothing serious.
30 min
Double-Wide Cafe
Chasers
Beeler street construction may require a detour, if it's still occurring on the final ride date.
Pictures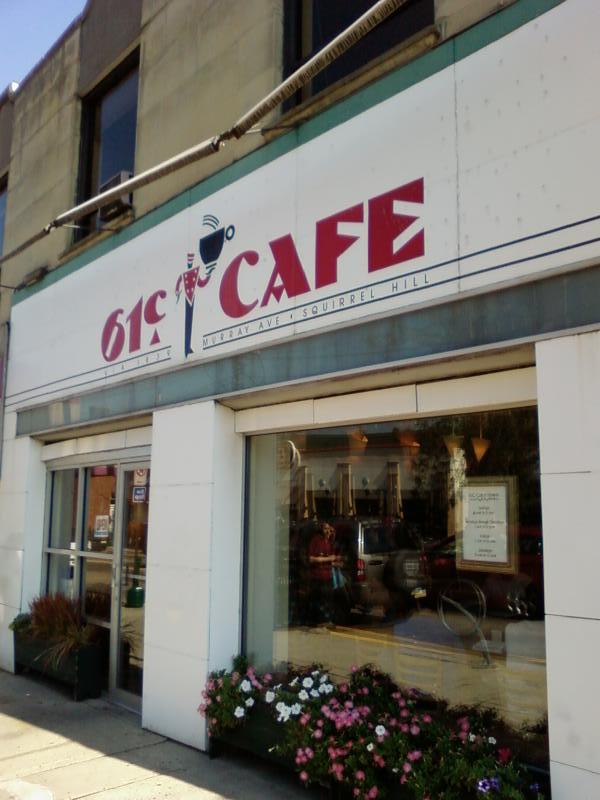 Origin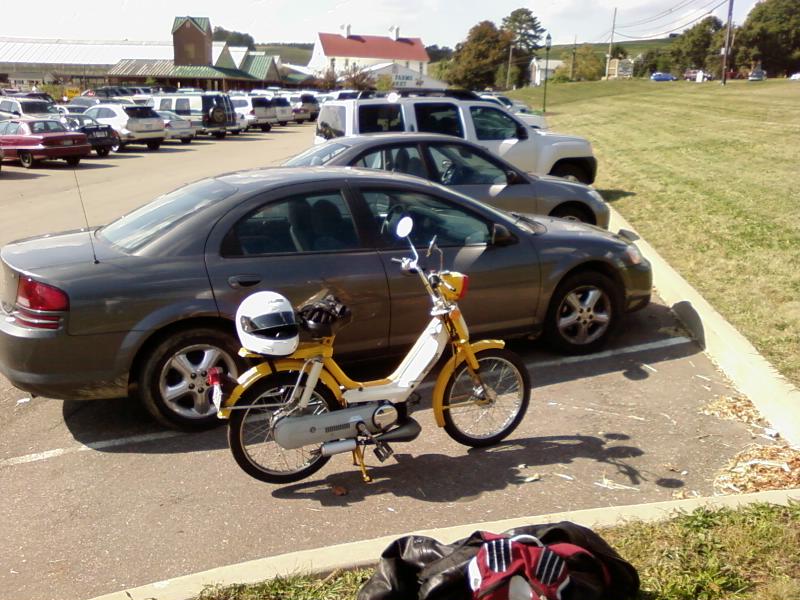 Trax Farms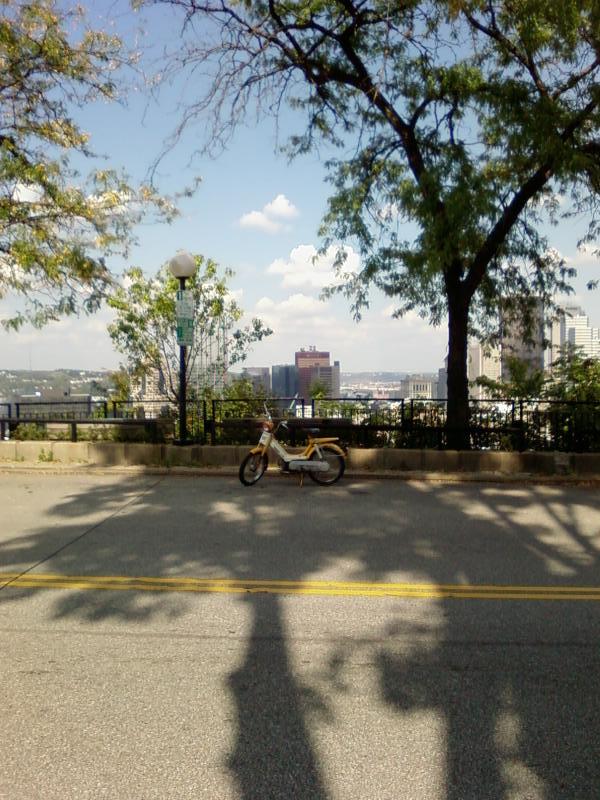 Grandview Ave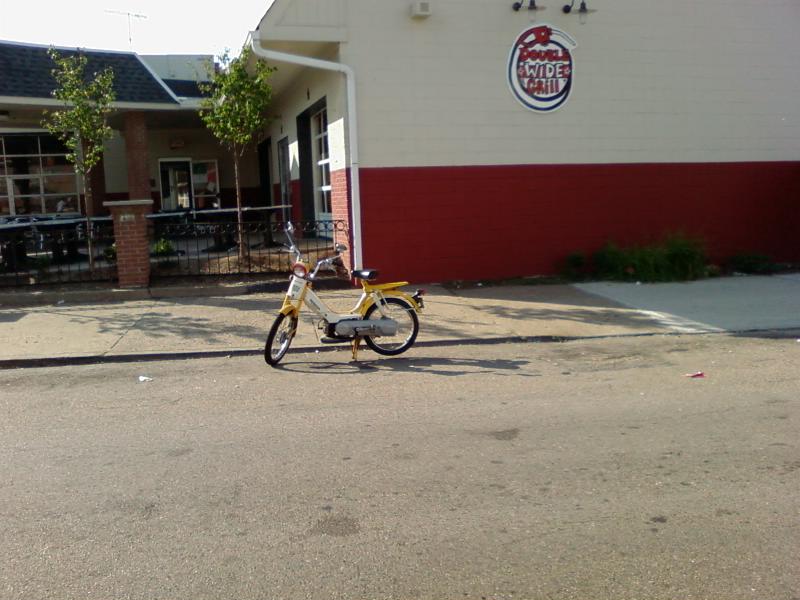 Double-Wide Cafe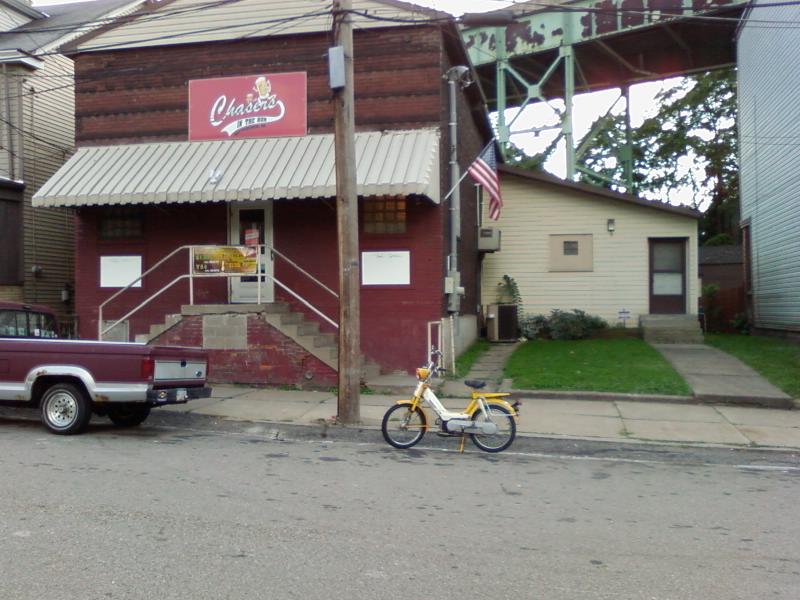 Chasers
Achievements
| Achievement | Rider | Comments |
| --- | --- | --- |
| Most Non-Fatal Mechanical Problems | Jason McMullan | Horn got stuck on after leaving Trax! |
| Biggest Slowpoke | Jason McMullan | Always at the back of the pack. |
| Point Man | Jason McMullan | Always took leader position. |